AWARDS
MOMSTER REVIEWS
"Perhaps, Laura Jensen-Kimball's cute and a little creepy book, Momster, can help your children better grasp the concept of action and reaction.  Read this book to your kiddos…and good luck moms!–Authors Talk about it
"A delightful and instructive children's book about the value of listening and doing your chores. This is a book that's as much for the parents as it is for the kids, as it's certainly a message they want to impart. Overall, Momster is an fun and engaging read for parents and children to share together, and a promising debut from Laura Jensen-Kimball." Self-Publishing Review, 4½ Stars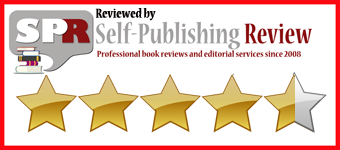 "Exuberant color illustrations bring this silly-scary moral lesson to life!  Highly recommend!"
"Momster instructs children on being helpful and listening, but it does so in a manner that is never overbearing nor does it distract from the fun that this book is brimming with.  It's most highly recommended!"
"When son doesn't obey after several requests–uh oh, out comes Momster! Only a hug and apology will restore his mom!"– Valerie Harmon, Children's Book Reviewer
Children's Illustrated Picture E-book
"This book is sheer delight.  I read it with my kids and we all laughed.  I love that Laura Jensen-Kimball found a way to teach children to be respectful to their mothers in a way that is both entertaining and funny (and a bit scary). "– Emily Lewis, Mrs. Mommy Booknerd
Mrs. Mommy Booknerd's Blogspot
Amazon
Goodreads
"Not only will children learn from this book, it will open parent's eyes to what we must look like to them when we "lose control"."
What are they saying about MOMSTER?
"A delightful and instructive children's book about the value of listening and doing your chores. This is a book that's as much for the parents as it is for the kids, as it's certainly a message they want to impart. Overall, Momster is an fun and engaging read for parents and children to share together, and a promising debut from Laura Jensen-Kimball." Self-Publishing Review, 4½ Stars
"This is a book that parents and children everywhere will love and relate to.  MOMSTER is a humorous story of a boy who isn't listening and following directions.  Soon his mother turns into something that scares him and he realizes the consequences of his actions.  Not only will children learn from this book, it will open parent's eyes to what we must look like to them when we "lose control".  The kids will jokingly say to me, "Yes ma'am.  Don't let the MOMSTER out."  I have also used this book in therapy with clients to help them connect the dots between others behavior and their actions.  The only thing I wish happened in this book is that mom also apologized for turning into a MOMSTER."—Donalisa Helsley, award winning author, licensed clinical social worker and family and children therapist.
"MOMSTER is a creative and fun-loving story written to entertain both children and parents.  The words and illustrations go hand-in-hand.  I can't wait to read MOMSTER to my future students for years to come."–Amy Stockseth, Early Childhood Special Education Teacher
"MOMSTER is so much more than a brilliant humorous rhyme with inviting warm illustrations.  MOMSTER opens up conversation for all ages about how our own actions can bring out the best—or the scariest—in those around us."—Crystal Abbe, Early Childhood Family Engagement Facilitator and mother
"MOMSTER is a funny, rhyming children's book about a mom and her child's interactions, and how sometimes those interactions can make it seem like moms turn into a "MOMSTER."  The lesson learned by the child in the story is that he needs to treat his mother with respect.  MOMSTER is a cute, funny story perfect for all children!"—Rosie Kingkade, Social worker, Respite Provider and Early Childhood Special Education Paraprofessional and mother
"What a wonderful tale that parents and children can enjoy!  The evolution of mom to MOMSTER is created through the choices the children make and the illustrations are delightful and add great details to the story.  My children have read it over and over since receiving it.  Looking forward to reading more from author Laura Jensen-Kimball."—Cynthia DeMeyer, Educator and mother
"Ever feel like you're the only mom who loses it?  I'm sure the egocentric young ones do too.  This cute story details how all moms have this hidden monster that comes out when the children ignore requests.  It is a great story from a kid's perspective that normalizes the consequences of children's choices that may turn a parent into that not-so-perfect person.  Helps make moms and kids feel normal.  Maybe it will change behavior too, we can only hope."—Stefanie Wells, educator and mother
"You know that book you had to read 365 times last year because the story and illustrations are so engaging for kids that it's been the go-to pick at story time?  Spoiler alert: MOMSTER could easily be its replacement!  Kids will love the lilting verbal description of the mom's transformation to MOMSTER and back again, and parents will love the connections kids draw between their actions and the behavior of others.  Don't be surprised if after twenty readings, you're still finding funny little details you missed in the illustrations."—Deb Debuc, mother
"When my five-year-old asked me three nights in a row to read the same book MOMSTER, you know it's a winner.  When making our son's kindergarten "all about me" poster, he said his favorite book was MOMSTER."—Sharee Schnitker, mother
"This MOMSTER chuckled out loud as my kids read and said, "Hey, this is just like us!"  Great read for parents and kids for entertainment but also teaching moments for all about listening (kids) and having patience (parents).—Kerrie Lietdke, mother
"We have MOMSTER memorized and it's a nightly ritual.  Can't wait to read more of your books."—Abby Draper, mother
"MOMSTER is a wonderful book for kids!  I love the humor and real life experiences."—Heather Bechtal, mother
"MOMSTER by Laura Jensen-Kimball is a thrilling, captivating and witty children's book connecting humor and ethical values, and every parent and child will be able to relate!"—Lori Prier, mother
"MOMSTER is an adorable, well written kid's story that all moms and kids can relate to.  My kids laughed and giggled all the way through."—Michelle Sidwell Sams, mother
"We love reading MOMSTER, it leads to lots of fun discussions with the kids."—Erica Davis, mother
"MOMSTER is a wonderful illustration of what a mom really goes through when her kids don't listen.  It helps little minds understand the consequences behind their actions.  Now, when my kids aren't listening to me, I ask them if they are ready to deal with their "MOMSTER?!" –Amy Thacker, mother
"Love this book, don't we all feel a little like this?"—Brooke Pulliam, mother
"MOMSTER is a laugh out loud book that all moms and their kiddos can relate to."—Lyndsy Jermier, mother
"I am MOMSTER!  LOVE the book!"— Angie Fennewald, mother
"Smart, witty and honest!  My son has definitely had many run-ins with his MOMSTER.  We love this book!"—Penney Waller, mother
"A great non-scary, thrilling read for all ages!  I put gloves on and tickle my daughter when I read it to her."—Ashley DeJong, mother
"I love how the book, MOMSTER teaches kids how to make mistakes right and that moms provide grace to their kids."—Angie Dehmer, mother
"My kids love the book MOMSTER, it's the new favorite bedtime book!"—Tiffany Zorn, mother
"A great way to teach our children a great lesson!"—Joyce Knight, mother and grandmother
"MOMSTER is an awesome book with relatable message that all kids and moms(ters) will enjoy."  –Sarah Copple, mother
"This is our new favorite book!  Clever, funny, and oh-so-true!"—Mackenzie Osborn, mother
"Love the idea of the kid's perspective of that moment every mom has but hates to have and to know that your kids still like you after you recover from your "MOMSTER" moment."—Joebe Smith, mother
"Very entertaining and well written.  My daughter and I both loved the story and laughed at the funny illustrations.  She definitely could relate to the story.  I can't wait to read more books written by Laura."—Carmen Goodwin, mother
"MOMSTER is a very entertaining and cleverly written book, definitely something that moms and children of all ages can relate to."—Stephanie Schrieber, mother
 If you would like to purchase MOMSTER